Skip to Content
Reliable and Powerful Forklift Rentals in the Delaware Valley
Adam's Material Handling provides a wide range of construction services to commercial and non-commercial customers throughout the Delaware Valley. Forklift rentals are one of the best ways for private citizens or companies to get the job done without a long-term investment. We take our reputation seriously, and over the years, we have developed one based on trust, professionalism, and a commitment to high-quality parts and rentals. When you rent a forklift from our team, you can count on it to do the heavy lifting.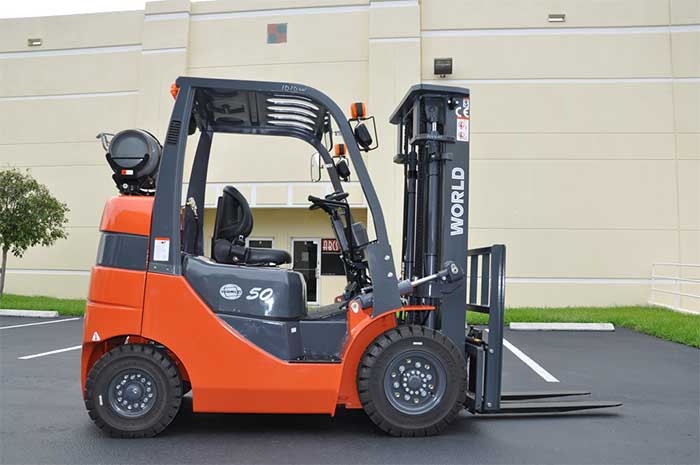 The Benefits of Renting Vs. Buying a Forklift
There are many benefits to renting a forklift. Some of our customers are having trouble with an item in their fleet and need a short-term replacement. Others are start-up companies that need a cheaper alternative to a new purchase. Whatever the reason, the benefits of renting a forklift are clear:
Zero Maintenance Needed: When renting from our company, you do not have to pay to repair or maintain your forklift. Instead, we handle everything. We always perform a rigid series of tests on all equipment before renting to ensure they perform under pressure.
Ultimate Flexibility: We understand your project has specific timetables. You might not need a forklift for long. Renting gives you much more flexibility. Once you're done with it, you can call us, and we will come to pick up the equipment.
Up-to-Date Models: We keep up with the newest technology. That means you will receive a brand-new forklift designed to handle the rigors of the modern job site. Purchasing a forklift doesn't give you the same degree of flexibility unless you have expendable capital.
Short Lead Times: Many of our customers are construction companies whose forklifts stopped working on the job site. But even if their equipment is taking a break, our customers still have timetables to meet. Fortunately, we don't require much of a lead time. We'll get you situated.
No Financing Needed: Purchasing a forklift involves spending an extraordinary amount of money. While it might make sense for some companies, renting is a better option for others. If you decide to rent, you will only have to pay the rental fees.
Providing Unparalleled Service for Over a Half Century
We provide everything our clients need at Adam's Material Handling. In addition to renting forklifts, we provide new and used sales. You can count on our team for speedy repairs and factory-certified parts for customers who already have a forklift or are purchasing one today. We aim to help you satisfy your customers and build your reputation by providing reliable equipment. We work every day to achieve our goals.
Call Us To Speak With Our Experienced Staff!